Dynamic Hatha Yoga DVD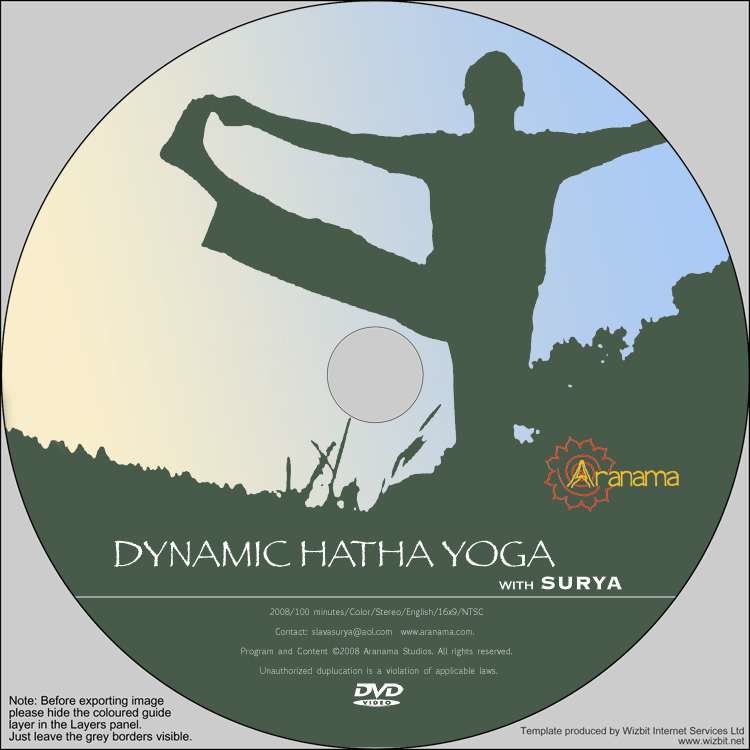 Filmed at the beautiful Big Laguna Lake at the top of Mount Laguna, east of San Diego, CA, this Hatha yoga DVD contains a well-balanced Hatha Yoga class with dynamic sequences, gentle yoga poses, and a meditative focus throughout.
A small lake-side patch of trees presents an ideal setting for a peaceful yoga experience.
Originally titled 'Meditative Hatha Yoga', Surya's yoga DVD contains sequences that seamlessly flow into one another inducing a meditative quality. Look for that special quality in your practice!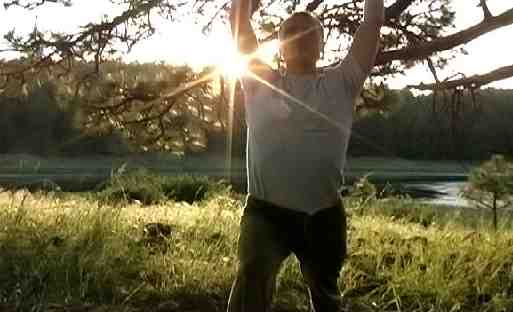 Dynamic Hatha Yoga DVD (a single copy) is now priced at $19.00 (includes standard shipping).

---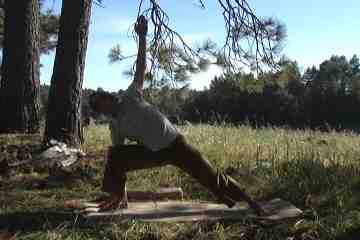 The full yoga class includes yoga asanas (yoga postures), Yoga Nidra (deep relaxation), Pranayama (breathing practices), and Meditation. About 90 mins.
The yoga asana section is split into five segments:
1. Warm-up
2. Standing yoga poses
3. Prone
4. Seated and
5. Supine yoga poses.
If you have the time, treat yourself to all of them. For a gentle full-body yoga workout, you may choose to perform the warm-up only (about 20 mins).
---
WARNING!
Dynamic physical yoga practice is contra-indicated for certain serious health conditions such as diabetes, heart disease, osteoporosis, pregnancy, and uncontrolled high blood pressure. If you are unsure and have any other health concerns, please consult your health care provider/physician before attempting any of these exercises in this yoga video.