Group & Private Yoga Instruction
Structural Yoga Therapy
Yoga/Vedanta Philosophy for Yoga Teacher Trainings
Thai Massage/Russian Manual Therapy
---
I have an integrative approach to health, and teach yoga therapy, Thai Yoga massage, and Advaita Vedanta philosophy for Yoga Teacher Trainings. 
I've been a yoga teacher since 2002 (in the Integral Yoga tradition of Swami Satchidananda), a certified yoga therapist since 2005 (Structural YT), and a neuromuscular therapist since 2006. I've been fortunate to work with tens of thousands of people, including elite and Olympic athletes in Boston and San Diego.
My focus:
Joint and spine mobility and stability, 
Musculoskeletal strength, 
Optimal flexibility in all key muscle groups, 
Stress reduction
Improving athletic performance, 
Enhancing the quality of life and longevity.

I've designed a comprehensive 10-element healthy lifestyle system, based on Yoga and Ayurvedic medicine. It includes individualized yoga therapy, strength training, meditation and mindfulness instruction, stress relief techniques, chronic tension relief and pain management through hands-on Thai Massage and stretching exercises, cleansing guidance, and energy cultivation. 
---
Health Coaching/Yoga Therapy with Slava
1. Reach out to Slava to set up a Yoga Private class, or a Health Coaching session;
2. For coaching, choose a Coaching Plan;
3. We track your progress together and improve as needed.
(Here are more details of what each session includes)
---
Self-Guided Health Coaching
1. Browse the 10 Categories
2. Pick practices that suit you
3. Track your progress
Health Coaching Plans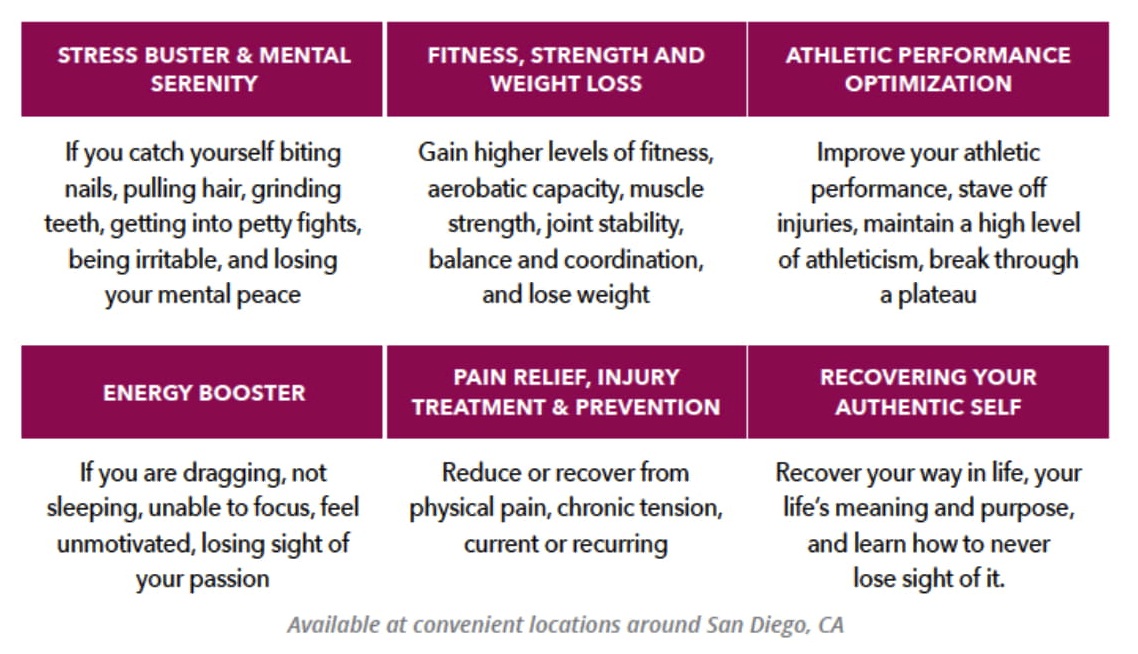 Yoga Lifestyle = 

1. Self-transformation - toward great physical health, peaceful mind, stress-free life. 
2. Making a difference in other people's lives - through selfless actions, meaningful work, healthy community, loving relationships. 
---
Tapas is an ancient Yogic tool for positive transformation.

Tapas means "to Burn" or "to Purify" in Sanskrit.
Going through a change, such as adopting new lifestyle habits, brings positive transformation, however there is a certain amount of discomfort that may come with changes. Yogis have welcomed this habit-forming discomfort as Purification. 
Discomfort from Positive Transformation = Tapas = Purification of one's ego and negative habits
Yogis talk about the metaphor of gold purified in a hot furnace as it gets separated from impurities. Similarly, one's negative habits get burned with the practice of Tapas.
Every Tapas practice must be:
DOABLE 

(you must be able to actually do it with reasonable effort)

SPECIFIC

(set parameters on when, where, how, and how long you will keep this habit)

TRACKABLE

(track your daily progress)