Threads of Lights - Book on Yoga:
Life's Meaning, Ancient Philosophy and Practices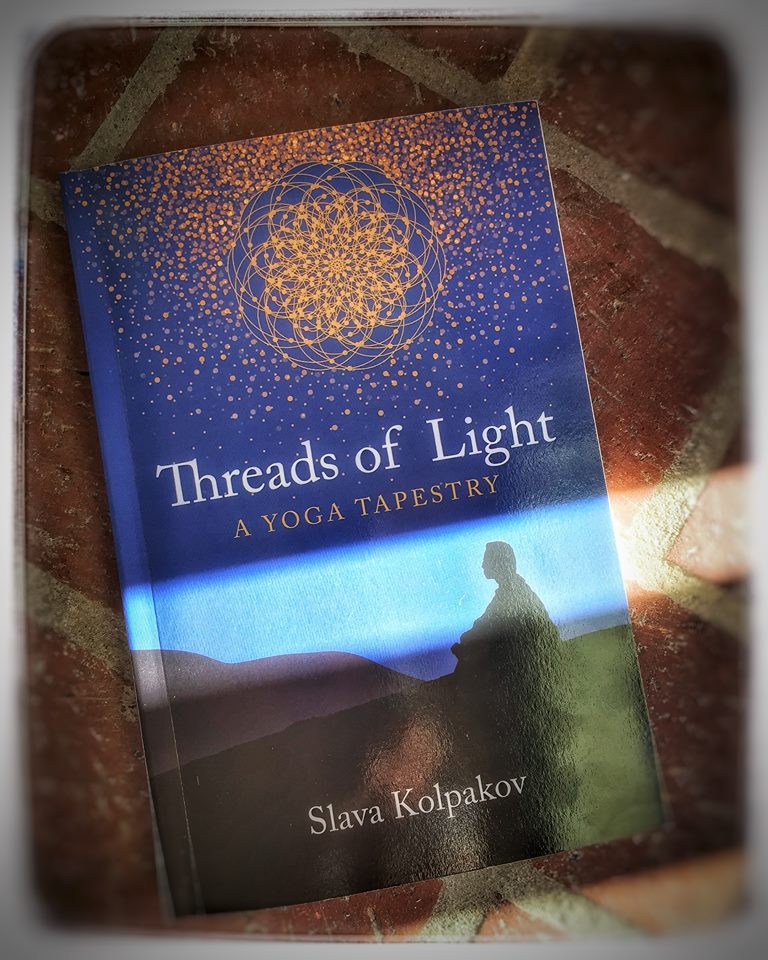 Threads of Light draws a picture of yoga as a lifestyle practice and spiritual philosophy.
This book is a great companion for yoga practitioners and experienced yoga instructors looking for inspirational themes with which to infuse their yoga practice.
Threads of Light is priced at $16.95. It is also available on Amazon.
If you purchase it here, I ship it to you for free. 
Reviews
"Threads of Light is a lovely book. It's full of big ideas that have been experienced and explored over a lifetime of Yoga, and captures the essence of Yogic wisdom with simplicity and sincerity. Read it to remember why you practice."   – Natasha Rizopoulos, International Yoga Teacher
"After overloading my brain with spiritual books, I'm very selective now on what I read. I found that Threads of Light really grabbed my attention and held it. While the thoughts contained here are deep and profound, it is also a book that is enjoyable reading. Slava Kolpakov captured the essence of yoga philosophy through personal anecdotes that makes the writing come alive and uplift the reader. I highly recommend it."    – Swami Asokananda, President of Integral Yoga Institute of New York
"Feeling grateful, a sense of kinship and re-inspired on the Yogic path after reading "The Threads of Light." I especially enjoyed reading about childhood memories from Siberia and communion with nature experiences… A down to earth dive into the Yogic philosophy."  – Julia Ivanovna Willhite, International Yoga Teacher