About Slava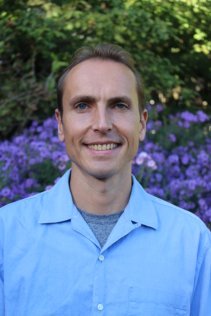 Slava Kolpakov is originally from Krasnoyarsk, a city in Siberia, Russia. He has lived in the United Stated since 1996. 
Slava is a yoga philosophy teacher, author, musculoskeletal bodyworker, and a founder of multiple holistic health businesses.
He grew up in the Soviet Union with yoga-practicing parents, and met his teachers, Swami Satchidananda and Swami Asokananda in 2000 and 2002 respectively, in New York City. 
He has been a yoga teacher since 2002, completing several Integral Yoga certifications, and the 750-hour Structural Yoga Therapy training in 2005. 
He started teaching yoga at the Integral Yoga Institute, in NYC, in 2002, and was given the name Surya by his yoga teacher, the late Yoga Master Swami Satchidananda, the founder of Integral Yoga.
Yogi Mir was created as an artistic expression and to take the whole business of Enlightenment a little more lightly. 
Slava wrote Threads of Light (available on Amazon), a book of yoga stories and practices, and is a guest instructor at multiple Yoga Teacher Trainings around Boston, MA, and teaches "Yoga Philosophy and the Yoga Sutras", "Pranayama and Yogic Energy Practices", and "Yoga for Athletes, Stability, and Injury Prevention".
In addition, to his yoga background, Slava has been a Neuromuscular Therapist and Thai Massage Therapist since 2005. He has been leading Thai Massage Trainings since 2009. 
He is the founder of East West Massage Therapy in Boston, MA, and a running coach and tour guide with Iconic San Diego Running Tours.