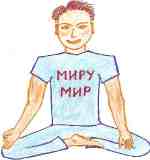 Yoga isn't always intended to be serious.
It's about Joy and lots of laughter. Laughter is a wonderful tool to reduce stress. So Yogi Mir and I decided to put together a few fun and humorous ideas in the world of yoga today. Check them out here and feel free to comment or contribute: Yoga Jokes and Humor.
We've also taken some of your suggestions for BEST Yoga Retreats and ECO Travel.
Add more here!
Featured yoga practice - Bow Pose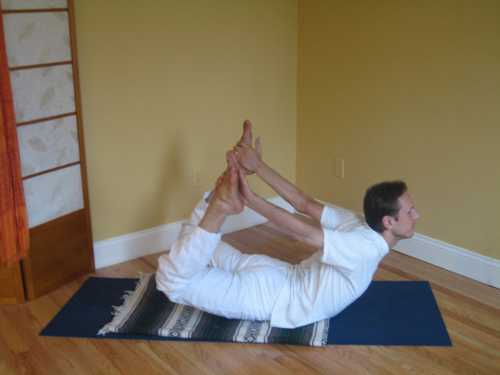 Please practice mindfully!
Benefits:
- improves sluggish digestion
- reduces mental stress
- energizes the body and speeds up metabolism
- reverses slouching and bad posture
- reduces back pain
Comment or recommend another yoga pose.
Upcoming Yoga Workshop!
APRIL 19, 2009
Quantum Rhythm Yoga™: Awakening to a Healing Current
Sunday, 2:30AM - 4:30AM
Roslindale Yoga Studio
In this workshop, you will:
~ Learn to connect to the natural healing rhythms within, readily available as tools for personal healing;
~ Learn practical methods for healing at the cellular level;
~ Add new layers and dimensions to your yoga practice;
~ Learn to direct energy within your body;
~ Optimize your personal daily rhythms to harmonize with the rhythms and cycles in nature.

Full Yoga Schedule
Look out for the new Monday 5:45pm yoga class!
Surya's Yoga DVD: Share a Quick Testimonial!
Have a Yoga Question? Ask Yogi Mir.
PEACE OUT
~ Yogi Mir
(translated from Siberian by Surya)
Surya's Therapy Clinic in Boston