Yoga Lifestyle Newsletter - NEWS from Yogi Mir...
...turns you into a yogi
one playful yoga quote,
one yoga lifestyle action at a time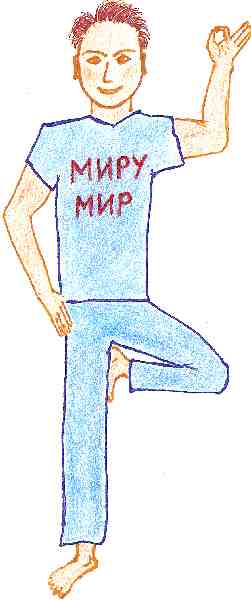 Yoga Lifestyle Newsletter is created each month for my modern yogi friends who are contributing to our common cultural, societal, and spiritual enlightenment one personal action at a time.
Each month, you'll receive a short passage about a yogic insight, a meditation, a story, or a healthy lifestyle habit.
So be sure to join in!
Sign up today for "Yoga Lifestyle Newsletter", delivering condensed yogic wisdom adjusted for the modern world.
Your email address will never be shared with anyone and you can cancel your subscription at any time.
When you fill in the short form below, you will receive a confirmation email. It will ask you if you really want to receive the Yoga Lifestyle Newsletter. This is for your protection and ensures it is really you who submitted your address. Only after you confirm your subscription, will your name be put on the mailing list.
Click Here For:
BACK ISSUES of
"Yoga Lifestyle News"