About Surya
I was sitting in the semi-darkness on top of a hill outside of our house in Siberia.
The black sky was punctured by the myriads of stars of the Northern Hemisphere.
Three pairs of eyes in front of me reflected the shine of the stars.
Perfect silence was occasionally interrupted by a distant sound of a warning horn on a river boat.
"Let your whole body relax where it is."
I observed myself uttering these words.
"Close the eyes, and imagine that your body is made out of brilliant light..."
The year was 1988. I was twelve. It was a typical summer night in Siberia, where I spent my childhood.
I had no formal meditation training. But I practiced and 'taught' meditation since I was about ten.
I am still wondering how I did that.
My parents practiced yoga and read spiritual books on Zen, Tibetan Buddhism, Sufism, and Yoga. I was lucky to grow up in that environment.
Here's a photo taken on top of a hill at our summer house in Siberia, many years later. A lot has changed since then, but the natural beauty is still breath-taking.
Years Later in America
I was given the name Surya by my yoga teacher during my first yoga certification in 2002 at the Integral Yoga Ashram in Virginia, also known as Yogaville.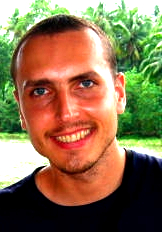 In Sanskrit and in Hindu mythology, Surya is the Sun-god. I am really honored to have that name. Especially since the Sun has a very meaningful significance in my spiritual path (but that's a whole other story).
I've been a full-time yoga teacher and therapist since 2002, completing other Integral Yoga certifications and Structural Yoga Therapy training with Mukunda Stiles in 2005.
My first formal yoga teaching started at the Integral Yoga Institute, NYC, in 2002.
Shortly thereafter, my wife and I moved to San Diego, CA, where I fully developed as a yoga teacher and therapist, and found my calling as a holistic health professional.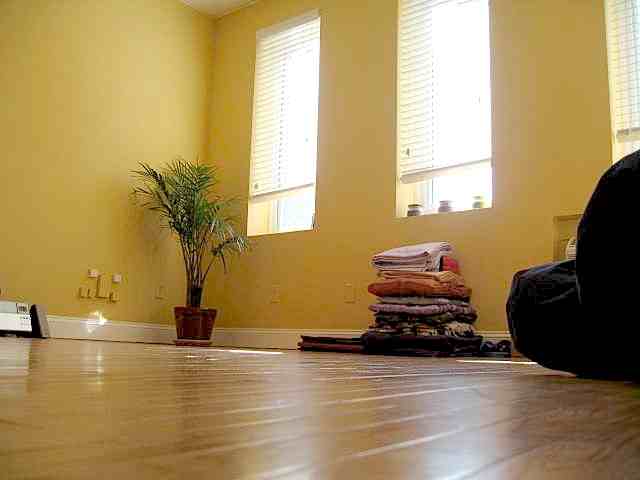 In 2007, we moved back to the East Coast, and settled in Newton, a multi-cultural suburb of Boston. I opened an eco-friendly studio for yoga therapy and massage therapy, where I currently see my clients.
My center (see photo to the left) is called East West Body Therapy Center and has a separate website: www.eastwestbodytherapy.com

In addition to practicing various styles of massage therapy, I've put together my own unique form of therapeutic bodywork, which I believe has the most profound healing and transforming effects:

Thai Muscular Therapy.